.
Michmanim – A Rural Community Village

Michmanim, a rural community village, is one of a chain of villages established in the Galilee hills in 1980 by the Jewish Agency for Israel.Situated atop Mt. Camon, which is the highest point in the Lower Galilee, and overlooking thetown of Carmiel, Michmanim enjoys the best of both worlds – a tightly knit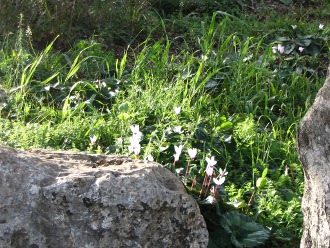 and warm community, as well as the amenities of a nearby town. The national railway network is planned to reach Carmiel by 2008, extending the easy commute options even further afield.The population is heterogeneous, consisting of families and children of various ages and a wide array of professions and occupations.Numerous community activates take place in this village. These include holiday celebrations, cultural evenings, hikes and fieldtrips and much more. Youth actives come under the wing of a youth coordinator in collaboration with the Misgav Regional Council.
Klita and Aliyah
The community currently numbers 60 families, with 150 children. At the present time Michmanim is in the process of welcoming additional young families and singles, and in the next decade 100 new families are expected to join the community.Currently offered for sale are 1/2 Dunam (500 square meter, or nearly 600 square yard) lots. There are no limitations on the style of building allowed, and indeed, the community features everything from wooden chalets, through limestone homes, to prefab houses.We welcome inquires and invite you to come, fall in love and join us.
Community facilities
At the top of the hill you will find the secretary's office and a small library, overflowing with a surprising number of books for children and adults.Located in the center of the community is a daycare for children aged 3 though Kindergarten, and private family daycares in the community cater to the needs of infants and toddlers. A community-managed infant daycare is expected to open in the coming year.Also centrally located is the Youth Club House, where the youth enjoy various activities offered by the Youth coordinator and Youth Movement. An open house night once a week, club meetings for each age group once a week, as well as various joint activities for the different groups, event celebrations, hikes and day trips, camping trips and more are part of the rich offering.Just above the Youth Club is the Adult Club house, which serves as the hub of community life. Community meetings, social events, Holidays, and family celebrations all take place here.Next to the club house is the Sports Courtyard, where children, youth and adults come for a game of basketball, rollerblade night, or tricycle afternoon.At the entrance to the community is the Small-Industry and Tourism Zone, intended for entrepreneurs and small family businesses from within the community who wish to work from close to home.

Education
Mt. Gilon (Har Gilon) primary school serves the needs of 1st-6th graders, competing with several other schools offering alternative education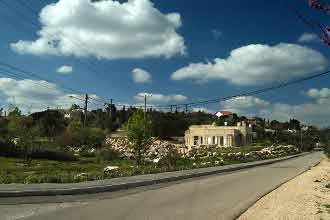 opportunites, amongst them: Ma'ale Zviya school, the Anthrophosophical school in Misgav, the Galil bi-lingual school in Misgav.Middle school/ high school is located in the Misgav Regional Center, and is currently rated the no. 2 school in Israel. Misgav Regional Center offers many services and facilities, amongst them a youth sports center, an extracurricular activities center, a musical education center, a country club and more